Remember when beepers were a leading edge business tool? That lasted how long? We live in an age where tools change in the blink of an eye. We need to keep up with all of the power that is offered online and be aware of all the new tools that are popping up. Key point to focus on is not every new, digital tool has a benefit. You need to focus on how that can improve your business efficiency.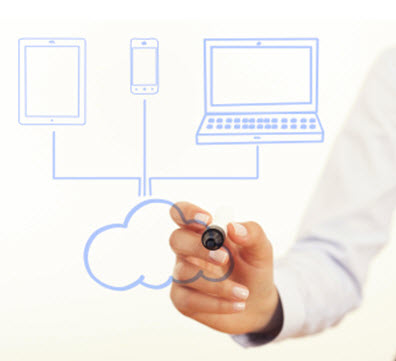 Below we will address some of the more effective free tools to consider. The perspective for this will be as if we were a small business marketing consultant offering some insight.
Evernote
We've been using Evernote for over 2 years and love it. Here are some benefits:
Ease of Use - Creating notes is as simple as typing in a document.
Powerful Indexing – You can add tags to each note as well as create a folder system to capture your notes. If you have hundreds of notes, they are accessible in seconds.
Mobile Effective– Meeting someone for lunch. Pull up your notes on the phone or tablet and get refreshed before you meet. Your notes will be with you all of the time.
Sharing – You have the ability to share your notes with whomever you invite.
Cloud Based – Accessible anywhere.
"Back of Napkin" Friendly – Just take a snapshot of your notes and their OCR tool will automatically index any words it recognizes so they will be searchable too.
Record Your Voice – You can even make voice recordings. Another way to capture notes.
Uses – Take notes, create to-do lists, save favorites, capture webpages, store documents all in one place.
Box.Net / DropBox
Similar to Evernote but more effective with large files, these tools (Box and DropBox) are perfect for the mobile way of handling business. Let's say you want to share a large file that is too big to send via email. Simple solution, put it in a box and invite the other party to download it. These are very simple tools to set up and organize.
Google
They offer a ton of free tools like Google Drive (create, share and keep all your stuff in one place), Calendar (online calendar), Voice (one number for all your phones, online voicemail and cheap calling), Docs (similar to Word), Sheet (similar to Excel), Slides (similar to PowerPoint) and many more!
Skype
Skype allows you to have video or voice calls to anyone else on Skype. All you need is an internet connection and a computer (a tablet or mobile device works too) with a webcam, speakers and a microphone.
Free Press Release
We all want to generate awareness to our business. Free Press Release will distribute your news to major search engines and targeted journalists who cover your industry. Plus this helps with SEO by creating links back to your website.
LinkedIn for Leads
Here's one more free tool for you. This is our free 30+ page LinkedIn-guide helping you build your roadmap for successful lead generation. If you are serious about wanting to use LinkedIn in your lead generation process, this offers actionable insight.
In Closing
So as your small business marketing consultant for the day, we've identified simple-to-use, free tools that can make your business more effective. Of course with some of these there are paid upgrades which may or may not offer additional benefit for you.
These are only a few of the resources available. We would love to hear any you want to share.