It seems every year, there is a new flavor du jour when it comes to social tools and platforms to drive business. Facebook is a monster, but has serious limitations when it comes to selling B2B (business to business). LinkedIn is a powerhouse in the B2B space, but lacks the size of Facebook. Enter Google+. The opportunity is there for it to be a powerful presence on the digital business stage.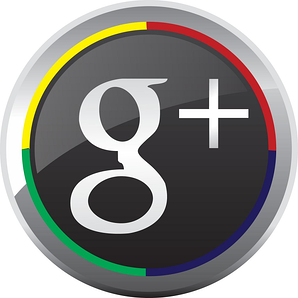 #1 – Direct information feed to Google and its vast reach.
The number one way Google+ can grow your business is because of the Google search engine. Google+ is integrated with Google search, the number one search engine in the world. Making a "public" post on Google+ will feed this information to Google and its organic search engine.
Let's assume you plan to make a post about the best burgers in town and include a restaurant in that post it will influence a Google search for "best burgers." Google+ has the opportunity to influence the search engine optimization of a business, which can be crucial because of Google's tremendous online presence.
Google also owns the #2 search engine in the world, YouTube, and one of the biggest mobile operating systems, Android. This could mean that Google+ will soon be integrated into a majority of the smartphones out there, which will increase its users tremendously. Google+ now has more active users than on Twitter, and is going to continue to grow. Google's presence online and in the mobile world may eventually lead to Google+'s users surpassing both Facebook and Twitter. Because Google+ is linked to Google search, and because of its growth opportunity, it can be an extremely advantageous platform for businesses.
#2 - Google+ has many features that other social media platforms lack. Google+ has Google circles.
This can be a powerful tool for businesses to use. Google+ circles allow you to organize whom you follow, what information gets shared with whom, and who can see certain posts. If you post something inside a Google+ circle, those outside the circle will not be able to see it. This can extremely beneficial as it can allow businesses to message people internally and externally in different ways. These circles also can be used to segment customers and allow a business to tailor content to a specific demographic. Circles may be created based on factors such as location, age, sex, or interests. A way to increase engagement is to ask the customer which circle they would like to be in. By creating these circles customers will have information tailored to their interests and personalized to their lifestyle that will create a rewarding experience and positive relationship between the customer and business. It also allows the customer not to feel overwhelmed with information. Google+'s circles provide businesses the opportunity to grow by targeting specific groups within their audience and creating content specific to their interests. This in turn creates more positive relationships and feelings surrounding a brand.
#3 - The final feature of Google+ that can help a business grow is Google hangouts.
This feature allows live video conferencing between a business and nine Google+ users. Users may be invited to the hangout or can request to join once the hangout is opened up. This can be beneficial for employees within a company to communicate with each other and can also be used for businesses to interact with customers. This interaction will again help create positive relationships with customers and a positive feel surrounding a businesses brand. These hangouts will give customers the feeling that the business cares about them and is willing to do whatever it can to make the customer happy. These hangouts can be utilized in a variety, from employee interaction, to customer feedback, and customer support/troubleshooting.
Many feel that this feature of Google+ is the most rewarding and can be the most beneficial to growing a business because of the power to connect with its employees and customers. Google+ continues to grow and has features that allow it to be extremely beneficial for businesses. Google as a whole has seen tremendous success in all facets of their company and Google+'s integration with the rest of Google's company will allow for great success. This creates an opportunity for businesses to see growth in utilizing this platform effectively.
What are your tips for Google+ to help generate business growth? We look forward to hearing them.
For more information on lead generation and how you can apply it to your business, check out our Free eBook: