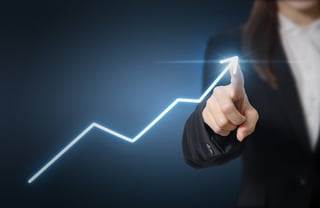 You have committed to use LinkedIn for your marketing efforts. Now you are asking: "How to use LinkedIn to generate results?" One of the many challenges you are addressing include the fact that there are only 24 hours in a day and... you have a business to run. So what is the most effective path? The answer is that it depends on your business, current needs, and focus

Basically, there is no hard and fast rule. Some companies can spend an hour a day on LinkedIn and generate a ton of leads that pay off. Other companies can spend five to ten minutes and get the same results. As a guideline to start out with you can expect to spend about 15 minutes on LinkedIn most days and up to one hour on every few days. Over time you may find that your numbers differ from that guideline.

Why are you on LinkedIn?
What are your goals for LinkedIn?
Define this upfront and you will have a guide to what you need to do each day. Some common goals companies want to meet with LinkedIn include:
Connect with existing customers -

This helps further the relationship and keep you on their radar for future orders.

Generate connections with potential customers -

You can set up relationships with companies you want to do business with.

Establish you and your company as an expert in your niche -

This places you as a go-to person for others to ask question and get information.

Connect with leaders in the industry -

Sometimes you want to make critical connections in the industry. You may not do business with these people, but they can offer advice and get you in the right direction.
Of course, you may have other goals. These examples just give you an idea of what kinds of things you can do on LI.
What Can You Do on LinkedIn
So, with goals in mind, you can set out on your daily LinkedIn activities. What can you do on LI to further your stated goals?
Post updates -

Updates can be posting relevant news items, business announcements, and other pertinent pieces. These updates should not be spam, but relevant business items.

Participate in groups -

Groups are a major place to make connections with others in your niche. You can prove yourself an expert by asking and answering questions. You can find the key people at the companies you want to do business with.

Endorse people -

Use endorsements wisely. Do it for people in your network and as a reinforcement of your existing relationship.

Send invitations -

When you make a personal connection with someone, face-to-face, or online, send them an invitation. Be sure to send them a personal note instead of sending the default message

.
Respond to invitations -

When you get an invitation, respond to it, even if you are declining it. A polite negative is better than ignoring.

Check activity stream -

Check what others in your network are doing. Comment on the items that catch your interest. Like ones you don't respond to.

Use advanced search to find prospects -

You want to add key people to your network. Always be on the lookout for new people. Use advanced search to your advantage.
These activities will build upon your basic foundation of LI marketing. Once you have a presence on LI, do not let it go to waste. Spend some time each day building your company's presence and establishing yourself as an expert. That is how you generate effective results.
---
For more tips and tricks on using digital marketing to your business's advantage, check out the links below!