One of the most exciting recent developments in the world of inbound marketing came with the release of Linkedin's much anticipated redesigned company pages. While this is a nice development for those seeking information about different enterprises, it also offers some particularly exciting ways for companies themselves to use Linkedin to generate leads that will help grow their business.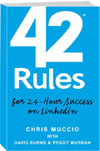 Here are 9 steps to take advantage of the changes to effectively enhance your Linkedin business presence.
One – Enhance your cover image
One of the nicest new features is an improved image loading capability so that now users can easily add a photograph that enables them to convey just the right visual impression of their core activity, or mission. Remember – a picture says a lot, so this is a vital element.
Two – Custom banners
A very nifty way the recent redesign helps you now use Linkedin to generate leads is with the use of the new custom banners. These new banners can be linked to your company website – or wherever you'd like. This delivers both advertising for your company, and traffic for your site.
Three – Produce a video
It may surprise you to know that Youtube is set to soon pass Google as the first choice for searching on line. People love videos. The new Linkedin now provides a place for you to put your custom produced video. Don't miss-out on this powerful inbound marketing tool.
Four – Generate recommendations
Everyone is now checking reviews for everything from restaurants to hotels. Get some recommendations onto your Linkedin company page. People looking through company profiles take these seriously, and they add to your credibility.
Five – Demographically specific updates
Now you can create very detailed criteria for who will receive what from your profile, so that you can target company updates to the specific genre of client you wish. Utilize this to keep your Linkedin marketing lean, mean and relevant.
Six – Announce career opportunities
Nothing conveys the image of strength and vitality like company job growth. Linkedin has now added a section where companies can show job openings. Use it.
Seven – Build an attractive summary
The average person viewing your profile will usually only read something that they know they can finish in 30 seconds or less. Make sure your company summary is short, and filled with action. Tell them what you can do, and how good you can do it – and be done. It'll get read far more often than a couple of long paragraphs.
Eight – Be keyword conscious
Type into both Google and Linkedin the words you'd use to find your own company or service. If you don't see yourself satisfactorily positioned in the search results, go back through your company page and start sprinkling those keywords in various spots so that the searching algorithm knows your there.
Nine – Leverage your competition
Once you see what other companies are listed in your search results, examine their profiles for the key words and structural elements that landed them there. Also make sure your company is displayed in their "People also viewed" section. This is a great way to use Linkedin to generate leads from people looking at similar companies to yours.
Good luck!
For more information on utilizing LinkedIn for lead generation and how you can apply it to your business, check out our Free Infographic below: