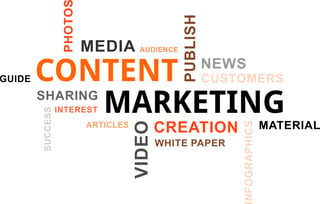 Content creation isn't just about the quality of the pieces you write, it's also about the quantity. Constantly creating new content can seem overwhelming without a few tips and tricks to keep you on track. Follow these 8 simple steps and you will see your content creation time decrease and your output increase!
Know Your Audience
Hopefully at this point you have spent some time learning about your audience. It is important to know what motivates your potential customer. You must also remember that just as your audience may vary, the language they use will vary. Speak to your audience in terms they understand. Don't use the hip new slang for an older crowd and don't be formal if your target audience is a millennial. Is your audience is motivated by quality over convenience, or cost over time? Knowing the pain points of your potential customers will help you craft a piece that speaks directly to them.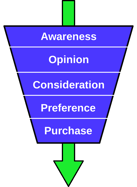 Funnel Location
Before you start, identify what stage in the buying process you are writing for. The content that someone at the top of funnel requires is very different from someone who is close to making a purchase. If you are writing a piece for someone early in the buying cycle, include lots of information and descriptions. For someone who is further through the cycle, write about why your brand or product is the best choice for them.
Vary Your Content
When considering content creation, be creative! There are hundreds of types of content to choose from, so mix it up. Videos, infographics, and quizzes are known for getting tons of social traffic. While they may require a little more effort to create, these types of content are known for getting lots of social shares. Social sharing can exponentially increase your traffic, often for little to no cost. This article from Hubspot discusses 14 unique types of content. Don't be afraid to explore different types of content and flex your creative muscle!
Ditch the Industry Talk
You spend all day speaking to your co-workers in industry-specific terms. While these abbreviations, acronyms and general jargon may be commonplace to you, they may leave your reader confused. A good rule of thumb is to write on a 5th grade level. You aren't writing to impress the reader with your stunning vernacular. Your goal should be to provide information about your industry that is better than the competition in terms that are easy enough for all potential buyers to understand.
Use a Content Calendar
A content calendar is an easy way to keep yourself on track when it comes to content creation. This article talks about the importance of utilizing a content calendar. It is a simple tool that will not only make content creation easier, but it will also keep your content organized. Your readers will be able to follow along with your content as you build on concepts and improve their knowledge of your field.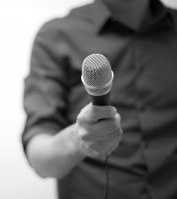 Interview a Customer
As a representative of your business or industry, you may have a host of feelings about what your potential customers want to know. Here, you must stop making assumptions. Talking to a customer is an easy way to get a host of topics to write on, straight from the horse's mouth. You may be surprised what you learn! The customer will also get to feel as though you are taking their opinion into account, which can be invaluable.
Perfection Leads to Procrastination
Don't get so caught up in writing the perfect piece that you stifle the process. Get the basic ideas down on paper, using an outline or content form, and then go back and edit later. Too often writers get so concerned with making their content flawless that they fail to do the most important thing--START WRITING.
Repurpose When Possible
When it comes to content marketing, go green! Evergreen content are pieces that are relevant at any time. Don't be afraid to repurpose pieces that did well for you in the past. If a specific area of content always gets a lot of engagement, use your old research to craft a new piece. Be sure to include links to the original article so that readers who may have missed it can get more information that is still relevant.
---
For more reading on content marketing click the links below: