Social media platforms come in all different shapes and sizes. Maybe not literal shapes and sizes, but the point is that they have many different uses!
The challenge is that while many SMBs participate on these sites, most don't fully understand the power of social media. Let's get you thinking about why social media is good for your business.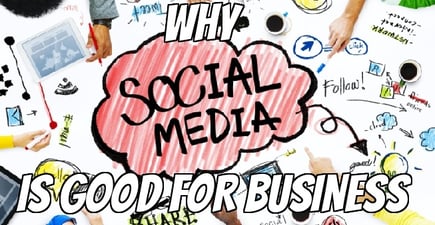 #1. FINDING THE RIGHT AUDIENCE
Social media is used by audiences of all ages, so it's no secret why so many businesses are using it. Different platforms allow you to target a wide variety of audience.
For example:
Facebook Ads allows you to add as many, or as little, specifications such as location, interests, educations, gender, and age to name a few.

You also have to the option to install a Facebook pixel on your site and use it to retarget the users who visit you — these people are far more likely to convert into solid leads and sales!
John Rampton, serial entrepreneur and founder of the online payments company Due says, "From a marketing and advertising perspective, the single most influential aspect of social media involves targeting. Never before in the history of the business world has it been possible to develop marketing and advertising materials, and put them in front of the exact customers you want." You can see the full article here.
#2. DEVELOP TRUST WITH YOUR AUDIENCE
Need help branding? Social media is a great tool to do that.
You can showcase your products while establishing authority in your field and humanizing the company. This in turn helps develop trust with your audience.
Consider this… would you feel comfortable buying from a brand that only has a website or a brand that has multiple social media channels where you can see a plethora of products and services?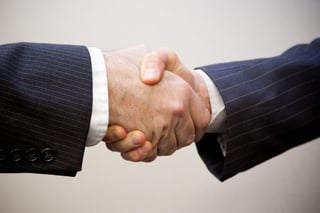 Texas Tech University reported in a study that brands that have active social media channels also have customers that are more loyal. This makes the buyer feel more comfortable.
Mark Schaefer, social media keynote speaker and marketing consultant, puts this perspective in a great example. He says, "Let's say you do a web search for information on the best way to grow tulips. You find two posts. One has been tweeted 250 times, one has been tweeted twice. Which one will you read? On the web, don't we judge people the same way?"
He continues to say "…Dr. Cialdini said. 'The fact that other people believe something because other people are thinking something or doing something and that gives the content validity.'" Check out the full article here.
#3. RELATIONSHIP BUILDING
Similar to building trust with your target audience, social media is a user-friendly way to interact with your audience.
Platforms such as Twitter and Instagram make it extremely easy to comment, retweet, or repost updates of your audience. It's also a great way to get insight into the pain, needs and interests of your target audience and then craft appropriate solutions for them
Use social media to address questions like these in relations to your audience:
What products do they buy/are using?

What kind of posts do they like to see/share?

What type of content are they sharing?
By answering some of these questions, you can adjust your marketing strategy to address exactly what your audience is seeking to learn.
How about looking at this from another angle?
Another relationship you can form is with other brands or businesses in your niche. If you're an accountant for an example, and repost/retweet a post from a law group; they might do the same for you. You have now created a new business relationship, and by sharing each other's content, you're now targeting a much larger audience (yours + theirs).
#4. MONITOR WHAT PEOPLE ARE SAYING ABOUT YOU
Social is a great way to track what people are saying about your brand/product. There are tons of social media monitoring tools out there.
Search tools within Twitter and even Facebook help show what has been posted. You can even simply search a hashtag related to your product and see all the comments attached to it.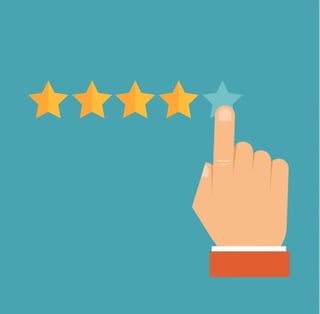 The best part is, you can respond immediately whether it was positive or negative feedback. For an example, if there's a problem with your service/product and someone complains about it on social media, you can quickly alleviate any issue through a simple response. With great customer service, you're developing your online reputation (in this case a positive one). With the negative feedback, use it to improve your product or service.
See what changes your audience wants in your product, or any way to improve. You can even use the comments and use them in your branding and marketing campaigns. For an example, using positive comments as real testimonies from satisfied customers
In a recent post by Ian Cleary, founder of RazorSocial, Ian talks about the best social media marketing tools. In it he says, "Mention is a reasonably priced social media monitoring tool that will track mentions of your brand or relevant keywords across the web and social channels. It will present you with a list of mentions with options for responding to or deleting the mentions." To read the full post, check out his article here!
#5. SHARING/PROMOTING YOUR BLOG
Everyone knows that blogs help drive traffic and generate positive SEO, so why not use social media as a tool to promote your content?
Twitter is one of the best platforms to use if you're looking to amplify your blog. Although you have only 140 characters, attaching a link to your latest post can help you generate additional traffic. Combining it with the best times to post, Twitter can be an effective tool in your digital marketing arsenal.
#6. INCREASES SEO
Search engine crawlers are highly intelligent. They are in the business of finding quality content. The complex algorithms that drive them includes measurements for popularity, authority and now… tweets from Twitter too. For an example, if you search for marketing on Google, you might see a result similar to this.

A simple equation to follow is [great content + promotion through social media channels à results in higher traffic + better SEO].
#7. KEEP UP WITH THE COMPETITION
In a study published in 2015, more than 91% of brands are using more than one social media platform. It's important to keep up with all the business and marketing trends as they are happening; it isn't something you want to fall behind on against your competition.
If your competitors are on the newest social media before you; it'll be hard to steal away your audience from them. Having multiple social media channels helps you compete against your competitors. Being active on platforms such as Twitter and Instagram isn't a daunting task and can reap high benefits when following an effective social strategy.
#8. PROMOTIONS
Promotions offer another great reason why social media is good for your business. Why? Because you'll stay in front of your customer base and increase engagement. Who doesn't like a nice discount? Having social media promotions will catch your audience's attention, from there; let your product do the selling. It can be easy as sharing a coupon on Facebook or a contest on Instagram, the options are endless. And here's the kicker, you can have these promotions on products that might not be selling as well or have a newer model that may be coming up! It's a complete win-win situation for you.
With these tips, you can now take full advantage of the power of social media. Be sure to begin with an objective and work your way down a plan. As our mentor here at the Social Fusion Group Chris Muccio says, "Serendipity is not a growth strategy!"
---
For more helpful articles on social media, check out the links below: