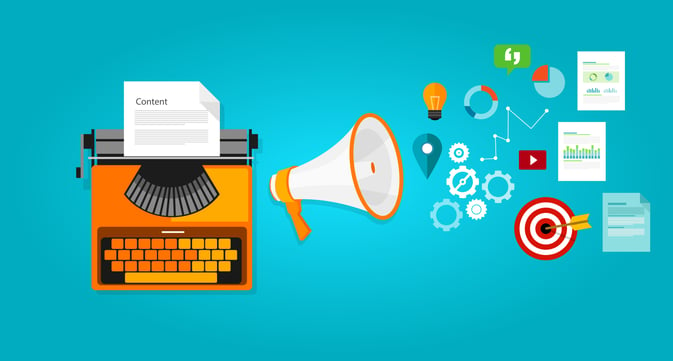 One of the most common misconceptions we encounter when it comes to content marketing is that creating the content is the hardest piece of the puzzle. Having a well written piece of content is only a fraction of the equation for successful content marketing. Here are some do's and don'ts for effective content marketing.
The anatomy of a well written piece of content begins with the headline. Headlines should be short, accurate, and sexy. Hubspot suggests creating a working title that can be finessed as the content is developed. When considering a headline, the goal should be "clickability." Does the headline draw people in and leave the reader too curious to resist reading the rest of the piece? We would be remiss if we didn't mention the popularity of lists here. Don't be afraid to follow the trend and write about the 10 Best Things For Your Business.
If digital marketing trends in 2015 had to be summed up in 3 words, our vote would go to "Content is King." When Google's latest Panda update rolled out earlier this year, quality content was finally given the weight it deserves. There is no big secret behind producing quality content; simply create a product that your customers want to read. Provide a unique perspective and give your readers the information they crave. Quality content will gain traction for your business through social media sharing, as well as drawing traffic from search engines.
There is no doubt that search engine optimization has changed in recent years. Staying on top of this constantly changing area is a critical step in content marketing. Gone are the days of keyword stuffing blog posts to gain a high volume of search traffic. Blackhat SEO tactics have fallen by the wayside, in favor of more authentic methods. Appropriately placed keywords are the linchpin to success. Pay attention to keyword placement in the title, url, meta description, and behind any photos that are being included. A good rule of thumb is to include your keyword at least once every 200 words.
A common pitfall in content marketing is spending 90% of the time creating content and using the remaining 10% of the time for distribution. The principle for success here is a simple 1:1 ratio. For every hour spent on content creation, allocate an equal hour of time for distributing your content across a network of channels. A perfect piece of content is only as good as the number of screens it is read from. Consider using sites like LinkedIn to expand your distribution network.
Taking advantage of automation goes beyond saving time into being overall more effective. There are an endless number of tools that can automate most the above mentioned topics for you. Hubspot offers a step-by-step guide for optimization that even a beginner can follow. Sites like Copyscape verify that your content is unique, not tripping any duplication alarms from search engines. Most every content marketing tool on the market offers an intuitive suite of reporting products to measure what pieces are being successful. Automation streamlines content marketing and gives back to marketers the most valuable commodity of all, time.

For more reading on content marketing click the links below: