What is your plan to grow your business in 2015? Can you find insight on the web for this? Of course, but there are millions of pieces of content flying around the web at any point in time. Which should you select?
We wanted to take the challenge out of that for you and focus on offering 10 QUALITY posts that can provide you with the insight you need to grow your business digitally in 2015. Could we have gone beyond 10, of course, but let's avoid the overwhelm and start with insight / concepts / growth hacks that must businesses can implement to grow now!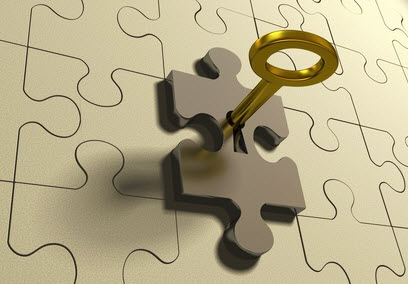 #1. Creating a Blog Marketing Strategy
Simply posting a piece of content is NOT a strategy. B
usinesses need to spend time creating a blogging strategy that allows for high quality content creation so you can, slowly, build a reputation for thought leadership that will pay off big time in the long term.
#2. Content Creation – The Ultimate Content Marketing Checklist
To be successful with content marketing, you need to embrace that it is not one tactic but a series of integrated tactics. Sometimes that can be overwhelming. This article embraces that by providing you with a 40 question checklist (broken into 5 sections) to help you become more effective with your marketing.
#3. Content Maximization Techniques
A common issue many SMB's face is the lack of time to create content. Let's tweak that thinking a little and shift it from creating multiple pieces of content to creating multiple uses of one piece of content. What if we started thinking like this? How much time can this save and how much more exposure can you generate for your business?
#4. Optimize your Blog to Increase your Content Distribution
Your blog is your most important owned property. If you want your content to make an impact, follow best practices to make sure your blog is optimized for content distribution. A few simple tweaks can make all the difference between your next post going viral or remaining unread.
#5. Strategy - Amplify Your Content Distribution
While most insight tends to be tactical in nature, this is one that is very strategic. It focuses on the strategy of content distribution. If your business needs to increase its reach, visibility and awareness, this will provide you with a direction to consider in your approach. It is very deep, loaded with insight and links.
#6. Use Measurements to Guide Your Marketing
Over the years, one of the biggest struggles I've seen many businesses face is probably one of the easiest ones for them to address. They can't figure out how to effectively measure and analyze their digital marketing.
Data is important, but it has no value on its own unless you use it to make decisions about how to change and improve your marketing efforts.
This offers a very good primer on the basics of analytics and measurements.
#7. Beginners Guide to Data and Analytics
It's a big world of complicated words, terms and phrases that can intimidate even the most digital savvy of webmasters wishing to dig deeper into the information their website has been quietly amassing over the last few years. To supplement the preceding article, here is an article that perhaps offers more of a beginners approach.
#8. Driving high-quality traffic to your content through LinkedIn - for B2B Marketers
While Facebook and Twitter might be kings of B2C marketing, LinkedIn is ideal for getting down to the nitty gritty of hyper-targeting—for honing in on a potential client or for getting a specific piece of content in front of the right eyeballs.
#9. Tools to Help Build the Authority of Your Content
Standing out in the elbow-to-elbow class of content marketing practitioners requires more of a competitive spirit than most of us are willing to admit. Perhaps the one saving grace of the content game is that armed with the right tools, you can see how you and your company measure up. By understanding where you stand, you can better optimize content, gauge your authority on specific topics (as well as the authority of your contributors if you have them), track your successes and improve overall content performance.
#10. The Simple 6 Step Checklist for Analyzing Your Competition on the Web
Still looking for reasons to use competitive analysis in your internet marketing campaigns? Jeff Bullas shares insights on the following:
Identify opportunities to serve newly acquired and prospective customers.
Determine size of the market – identify service gaps and areas for self improvement where competition is exploiting at the moment.
Find the tried and tested ways to cater the target market.
Identify and promote your unique value proposition.
Conclude if your marketing and promotions strategies are effective or not.
Knowing where you stand at the moment is very important. Competitive analysis on it.
Read more here - http://www.jeffbullas.com/2014/08/15/the-simple-6-step-checklist-for-analyzing-your-competition-on-the-web/
Final Thoughts
If you want to grow your business and struggling with where to being with the digital world, these articles should offer you a great starting point. If you would like a free digital marketing analysis for your business, please contact us here as we would be happy to provide you one.